As of June 26, we're now offering outdoor and indoor limited sit-down dining during our business hours. Thanks for your patience during this time.
Casual, Clean, Healthy
DAM GOOD CAFE
Dam Good Café screams fresh from every aspect, starting with fresh homemade in a scratch kitchen, healthy ingredients, brightly decorated space, with ample seating indoors and outside. Our Restaurant is a perfect fit for a family town like Dublin, PA.
A casual, clean, healthy, affordable, on-trend café, Dam Good Café is a perfect fit for everyone. You can call in your order and run by to grab a quick meal to go, or make it a gathering of family and friends and enjoy breakfast, lunch, a light snack or dinner. Welcome to the neighborhood café – where you are always treated like family.
Hours
Tue - Sun: 7:00AM - 2:00PM
Mon: Closed
Location
161 N Main St.  Dublin Village Plaza
Dublin, PA 18917
Since 2011
Our Mission
Our mission is to provide individuals and families in our community with a convenient, healthy option while eating out. With growing health  awareness and a desire to eat better, combined with increased time demands on individuals and families, our goal is to provide a better alternative to "eating on the run". Dam Good Café offers those in the community a time conscious, healthy meal on their schedule  – and it is easy on their wallet as well.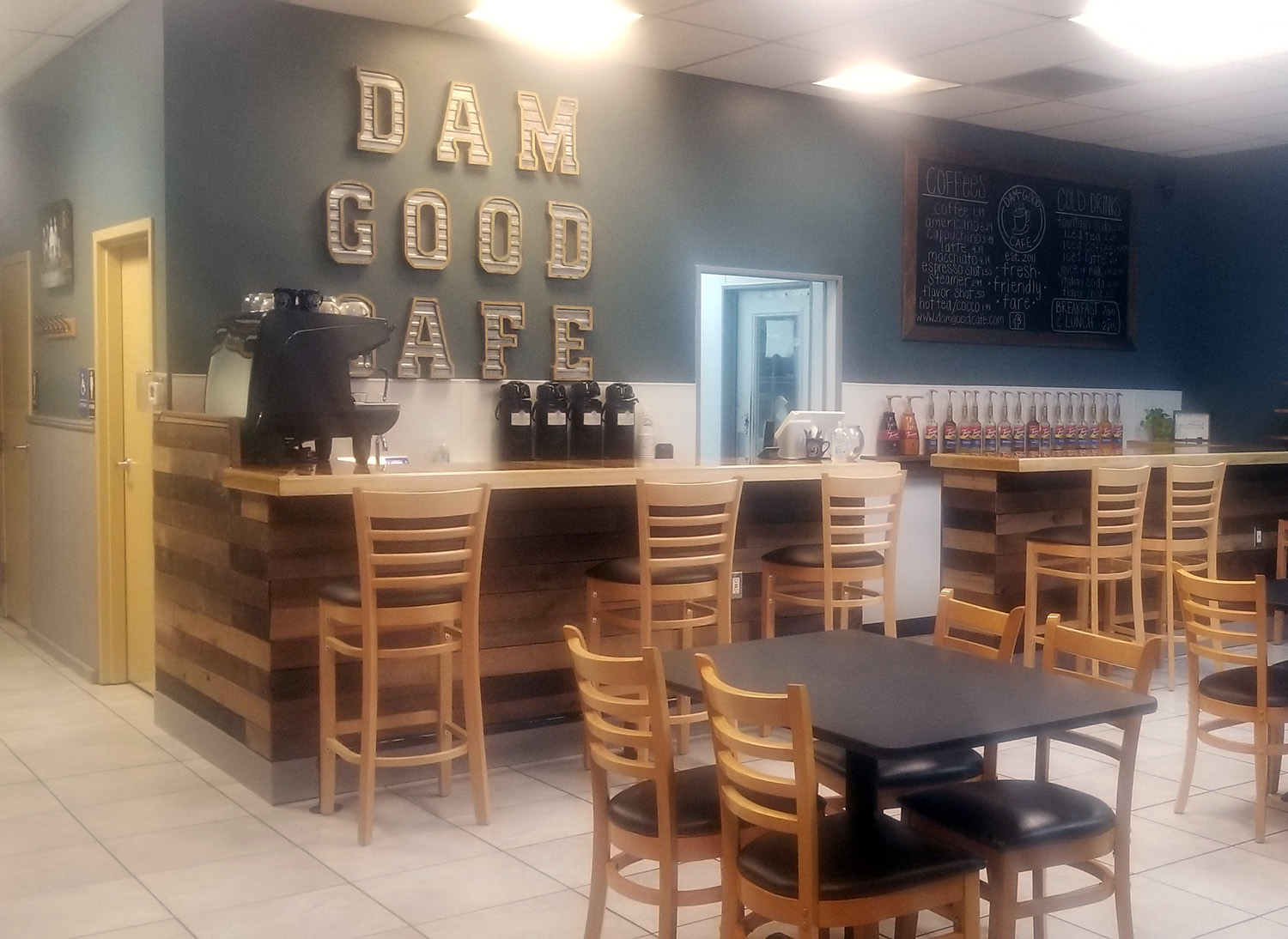 Food Reimagined
Our culture is increasingly aware of the importance of what we eat, and to that end, we are committed to rethinking the way we create our menu.  

Fresh Ingredients
As much as possible, we use locally sourced produce, fresh farm eggs from a few miles up the road, and fresh meats from our area. 

Menus
Check out our Breakfast and Lunch/Dinner Menu Here.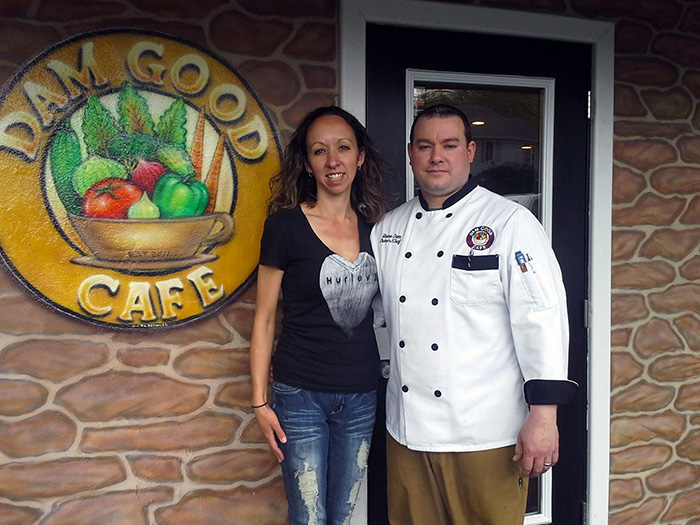 Reviews
Satisfied Diners
Below are a few comments from our customers.  Had a good meal here?  Tell us about it! 
"The Dam Good Café is just that, DAM GOOD! Every single item I have ordered off their menu has been perfect. Staci and Shane run a great place to eat and I highly recommend them to everyone."
"Breakfast, lunch, dinner — it's always good food and plenty of it. We love that the Dublin location is closer to us. It's clean, friendly AND reasonably priced. What more could you ask for!"
"Eveything I have had at DGC is good. I like the breakfast platters, Turkey chili w cheddar and sour cream. Prices a little high for lunch and dinner, but fare overall is superior."
"Just got back from church ladies luncheon – all the ladies loved the food, the fabulous service, everything. We will come back again in the future. Our waitresses were so attentive, group of 15 girls and they still gave us separate checks. Very clean! We could not have had better service. Thank you."
"My husband and I have been coming here for years never had a bad meal. Breakfast is alway a hit . I miss this place when ever we go on vacation. Love trying the breakfast specials. Steak and Eggs; Omelets and the Sausage and Biscuits. are to die for. Lunch is amazing too."
"The freshest food around. From their pancakes and omelets for breakfast, to the burgers and wraps at lunch and the crab cakes and prime rib at dinner, you'll never be disappointed. The prices are very reasonable and it's a nice, clean restaurant where we always enjoy a family dinner. Truly a nice dining experience every time we go."
"It's long over due that a place open up and make food with care and love for the customer and everyone makes you feel right at home!"
"I had a very nice lunch today at your restaurant. Excellent soup, great sandwiches, clean and well decorated environment, and a very nice waitress/owner who treated me very well. All in all, a good choice for lunch."
Business Info
We Can't Wait to See You!
Visit Us
161 N. Main Street, Dublin, PA 18917
At the Dublin Village Plaza